8 years, 7 singles, 3 albums, 3 bass players, 2 drummers and God knows how many shows later – Zig Zags has continually evolved, mutated, transitioned and transformed, rising again and again, like a phoenix emerging from the flame. In the following interview with Zig Zags' vocalist/guitarist, Jed Maheu reveals an upcoming split with Mike Watt and also a collection of all the early singles and demos.
What do you consider to be your first real exposure to music?
Probably Bon Jovi and INXS. In the 80's my mom taught at a high school and the kids sent her home with some mix tapes to give to me. That was the first time I really thought about rock music and bands etc….
Can you elaborate on the formation of Zig Zags?
Started as a two piece with myself and Bobby Martin who is long gone now. He was dating an ex girlfriend of mine and she introduced us. We ended up living together and playing acoustic guitars and writing and listening to a lot of music before we actually picked up drums and guitar.
You made quite a lot of changes to the lineup. Sean Hoffman is your latest member on bass. He's your sound engineer.
Yes we have had a lot of good musicians and talented people in the band but I think the schedule of shows mixed with my attitude of being pretty strict on schedules and working can burn people out.
How would you describe your sound?
It's always kinda changing but I always ask myself if I would like us if I was a teenager and that keeps it from getting too indie rock or silly or serious.
Can we concentrate on your latest album They'll Never Take Us Alive, released by RidingEasy Records? Please share some further details how your latest album was recorded and released?
Well it was recorded in an old studio in LA called Valentine Studios. The Beach Boys and Bing Crosby recorded there. We used a ton of old crazy equipment and tape machines and reverb chambers etc… and you won't be able to tell any of that cause it's just sounds like Zig Zags, I guess. We did it all live there are mistakes everywhere and then we just added vocals and samples and noise later.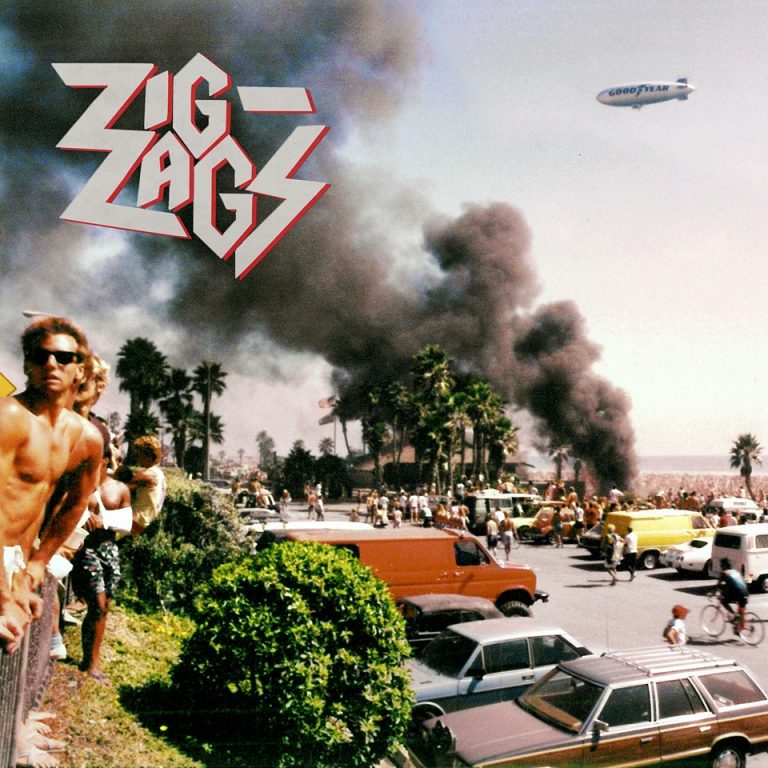 What would you say influenced you the most to record this album?
I wanted to do something that sounded like Metallica or Slayer, definitely a more 'metal' sounding album. We started working out and getting in shape and we quit smoking and changed our diet just to get healthier overall as we age and we started to get stronger and play faster and that is what the record represents.
How would you compare it to your previous releases?
It's just heavier and faster than anything we have done before but it still sounds like same band cause I've always been there and my guitar and vocals always just sound the way they do. The playing on the record is way above the previous one probably cause of Sean in the band pushing Dane and I to play tighter.
What does the name "Zig Zags" refer to? Rolling papers or shoes? Or both, haha?
Shoes!
Is anyone part of any other musical project?
Sean plays in a country band called CB Brand that I used to also play in and I currently play in a more post punk sounding band called Golden Grease with people from The Intelligence and Popular Shapes and Silver Daggers.
Who are some of your personal favorite bands that you've had a chance to play with over the past few years?
Feral Ohms, Mike Watt, Neurosis, Pig Destroyer, Red Fang, Oh Sees, The Feels, Death Valley Girls, RIP, too many to remember.
You're going on a tour!
We are on tour 5 weeks in Europe. This is the third tour this year and 2nd in Europe and we have a few festivals and small tours back in the States before the year ends.
What are some future plans?
Take some time off from tour to write and record a new album. Hopefully take some time recording it change things up maybe not do the whole thing in 3 days but every time I say that we do it anyway. We have a split with Mike Watt coming out and also a collection of all the early singles and demos.
How do you like the local scene? What are some other bands you would like to recommend?
There are tons of good bands in LA and they are playing all over. I'm amazed at how many of the current bands touring are from LA and that we know most of them. I like this band of kids from Long Beach called Half Breed. They are like a crossover thrash band they're really young and really cool.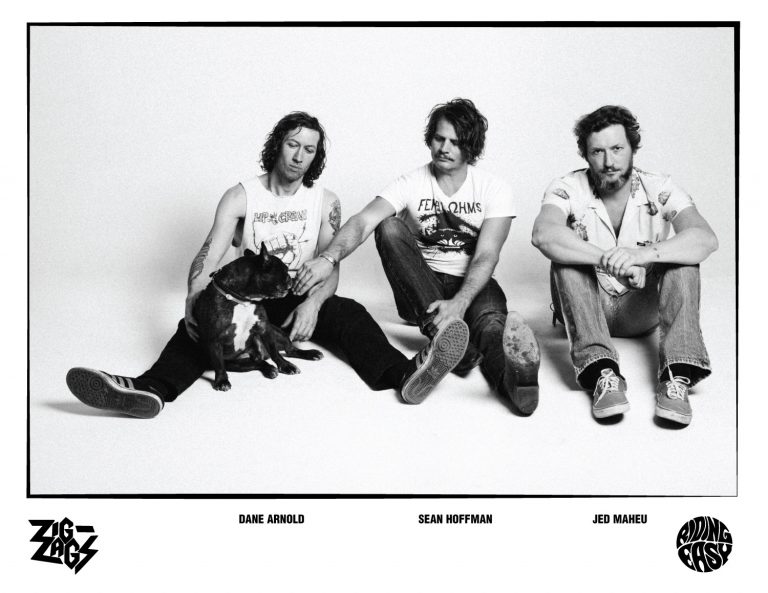 Let's end this interview with some of your favourite albums. Have you found something new lately you would like to recommend to our readers?
I like the new Frankie and The Witch Fingers and the new Oh Sees stuff a lot. We practice next to Oh Sees so we end up hearing the progression as they write and it's always pretty inspiring for us to make our shit sound better. Not similar but we try to match the effort put forth and always come up short.
Thank you. Last word is yours.
Peace!
Psychedelic Baby 26-07-2019
Zig Zag Bandcamp