I have to preface this review by saying that I haven't read any other biographies of Lou Reed, so can't comment on how Sounes's book compares to others. I have, however, read extensively about Reed and The Velvet Underground in other books, album liner notes, magazine articles, etc.
Taken at face value, there's much to be praised in Sounes's biography of Reed, which is written in a straight chronological way. The reader comes away feeling that they have a good sense of what happened during the most meaningful periods in Reed's artistic and personal life. Countless people who knew Reed were interviewed, so there are first-hand quotes from scores of bandmates, family members, personal friends, former lovers, professional associates, and so on. There's the right balance between sections covering Reed's music and glimpses into his personal affairs. And when commenting on the music Reed made, both with VU and as a solo artist, Sounes is balanced and fair in expressing his critical opinions of all, lavishing praise on some of the work, but not afraid to pan the albums he thinks are weak.
"Reed remained a colorful character once he went solo"
A little more than a third of the content takes us from Reed's childhood through to his years in, and the dissolution of, VU. Just as the most artistically fruitful period of Reed's musical career happened during the VU era, the chapters covering that band are the most interesting segments in the book. Reed was often dull – although momentarily dazzling at times – as a solo artist, so, naturally, reading about the music he made through the '70s, '80s, and later, can be a tedious exercise, in comparison to explorations of the life and times and music of VU. However, Reed remained a colorful character once he went solo, actually becoming more and more unpredictable and outrageous (at least for a time) in his behaviors; so even during times when we was making bland albums, it's a wild ride to read about how he conducted himself in his relations with others, and about just his general state of being.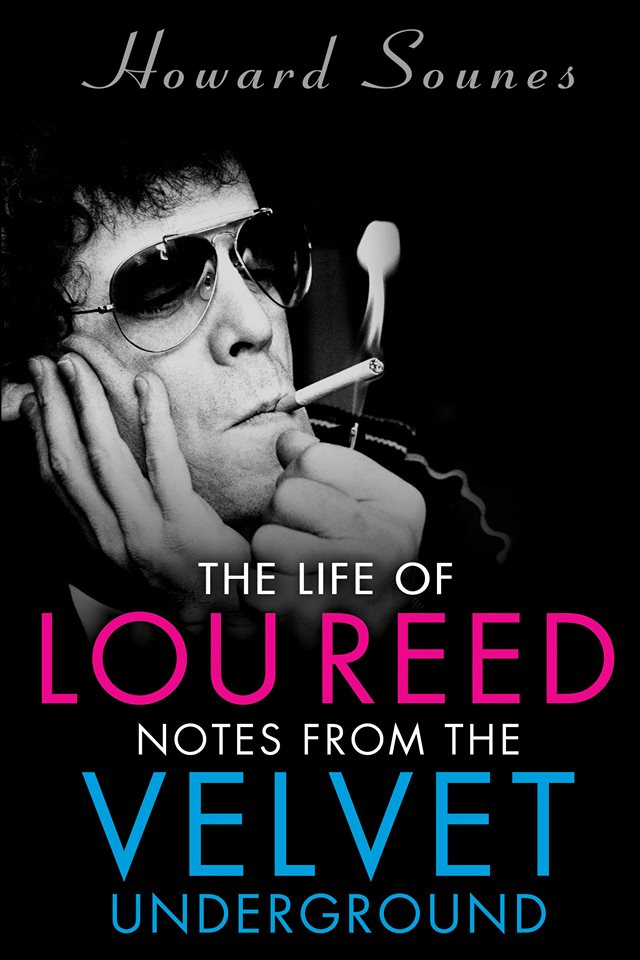 Anyone expecting Sounes to be an apologist for Reed will be sorely disappointed. By most accounts, people who knew the man describe him as, to say the very least, difficult. And Sounes doesn't hold back in exhibiting the less admirable aspects of Reed's character. Over and over throughout the book, we hear from people who were involved in Reed's life to one extent or other, talking about what a jerk he was. Over the course of the book, Reed comes off as maniacally self-centered, a user with no care for others' feelings, a control freak, a bully, a misogynist . . . should I go on? For those of us who want a book like this to be honest, and not just the case of an awed fans howering wide-eyed praise on the artist while overlooking or making excuses for the artist's flaws, we can sigh in relief. At the same time, though, all of the anecdotes and quotes that expose Reed as a creep get to be overkill after a while.
Halfway into the book, I found myself thinking, "Ok, ok. I get it. He was an asshole. Can we talk about something else now?"
Whatever your thoughts are on the particular focuses of Sounes's biography of Reed, nobody can rightfully question that it's a thoroughly researched, informative, well written book. It's up to each individual reader to decide if, and when, they want to get off the ride and put the book away at a certain point. Personally, I admired the depth of the research and the quality of the writing, yet felt like I'd had all the Lou Reed life story I wanted to hear, about two-thirds of the way in.
Notes from the Velvet Underground: The Life of Lou Reed by Howard Sounes (Diversion Books 2019)
Psychedelic Baby 28-08-2019