It is hard to make an interview and collect all the facts when a person has such an exciting, turbulent and interesting career. As teenager he supported Robert Gordon and Link Wray. He was only twenty when formed a band with legendary ex-members of Flamin' Groovies. He toured, supported and hanged out with Bo Diddley, Jerry Lee Lewis, Johnny Cash, Carl Perkins, Sly Stone, Arthur Brown, Manu Chao, Jack White and many other. His shows are being visited by many famous artists who enjoy his music, true performance and personality. Even Chuck Berry approved his playing and baptized his guitar. Daniel Jeanrenaud is the living legend and true rock star.
For a start, let's talk about your youth. You were born in Marseilles and spent your childhood and teens in Switzerland? How do you remember those early days?
Daniel Jeanrenaud: Yes. My father was a minister. He died when I was 5. He was very strict. For example, I wasn't allowed to have even a plastic gun. We had no TV, radio or records. All I knew about music was church music. My mother remarried and we moved to Geneva. She played piano and sang in church. When I was 12 years old, I went for a summer holidays in England and for the first time, in 1972 I think, I heard Little Richard's singing 'Tutti Frutti'. I didn't speak English at the time. I heard: "Bop bopa-a-lu a whop bam boo" and I thought wow what a great music. And also, I thought what a great language (laughing)! From that day I knew what I'm gonna do. When I returned home, I started skipping school and changing schools. I wasn't bringing any books to the school, just my guitar in order to impress girls. You know living in Geneva wasn't a big fun, it wasn't quite a rock n roll city. I couldn't wait to get out of that place.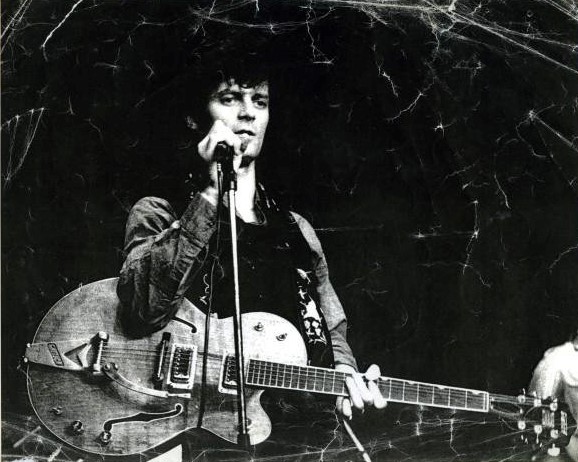 How did you started playing in bands?
Well I had a punk band. That was a time when Sex Pistols and Clash came out. We had some gigs. I remember our last gig was a big outdoor festival where the singer aggressively provoked the crowd by saying "fuck you" to the sound guy while not knowing that mic is on. So, couple of thousands of hippies when nuts. Started throwing things to us. But we ended tomorrow on the cover of a local newspapers. After that we split. I really liked punk – it's energy and everything. But I also thought that it is limited. When I heard Link Wray and Robert Gordon, whom I supported with my next band, it got me back to 50s rock n roll. And when I moved to America when I was 18, I knew what kind of rock n roll music I want to play.
How did you end up in the USA?
It was an accident really. Of course, I always wanted to perform my music in the USA, but never had an opportunity yet, or any money either. So, I met an American girl, who is a classical cello player. She was from Memphis and even back then recorded some string parts for Rod Steward in Sun Records. So, when I heard that I was "what you were in Sun Records!?!" We fell in love. At that time, she got an opportunity to audition for a string quartet from San Francisco, called "Kronos Quartet". They are world famous. Frank Zappa wrote for them. We decided to marry and move to USA. After we divorced, she asked me to keep my surname. Her name is Joan Jeanrenaud.
"I was eager to find the band to play open-minded rock n roll."
You ended up in San Francisco, USA and decided to make band there?
It took me at least year and a half to find right musicians. I was eager to find the band to play open-minded rock n roll. I met some really cool guys. They sort of played punk. They were nice guys, had the good energy, but they couldn't play rock n roll. I met a lot of musicians. I played with the drummer from Hot Tuna. But he had really bad attitude so, it didn't really work. I played with the drummer from Dead Kennedys. He was really weird in playing. But he took off with the Dead Kennedys. So, I got a little bit disappointed.
Your career as musician in San Francisco took off when you met Flamin' Groovies?
I met Chris Wilson, the lead singer of the Flamin' Groovies. I heard about them because I played 'Slow Death' with my band in Switzerland. I didn't know much about them but at least I knew that song! Chris and I talked about Chuck Berry, and back in the 80s in America not many people talked about Chuck Berry, or knew who he was. People would often say "'Oh Carol' is a great song by the Rolling Stones" now knowing it was Chuck Berry! So, at the party we had a jam. Then I'm playing Chuck Berry songs and Chris is really impressed saying "wow". So, we became friends. I was married, he was married. At one point we couldn't afford flat, neither they could. So, we moved in together, both wives and us. Soon I met the rest of the band and I became their guitar roadie.
How did the Kingsnakes happen?
Well I followed Flamin' Groovies everywhere. Once I drove them to LA to play Whiskey A Go Go at the Sunset Boulevard for a whole week, every night. The support band was Roy Loney & the Phantom Movers (with ex-Flamin' Groovies members). The guys from Flamin' Groovies warned me: "Hey, they are all assholes!" That's because they left the band of course. (laughs) For a whole week I was not allowed to talk to them, but once I stepped into some soundcheck I met Danny Mihm- their drummer. I thought, well maybe he was an asshole but man he could play! (laughing). After that I found out that Danny and guitarist James Ferrell, who was also in the Groovies as well, were leaving Roy Loney band because they were tired of it. So, I called Danny's number, and he was oh no, I'm too old for rock n roll. I mean I was 20 he was 35! But he has been playing with Bo Diddley and Otis Redding, even before Flamin' Groovies. Eventually we got to meet and I told him: "How can you be rock n roll with fucking long hair like that?" Later he told me he was thinking: "Who the hell is that French rockabilly cunt who thinks he is Gene Vincent?" (laughs) I finally convinced him to have a rehearsal. After first 20 seconds we turned at each other and felt like we've been playing for 20 years together already. We didn't had to sort each other anything. James Ferrell joined the band soon after. That's how the Kingsnakes started.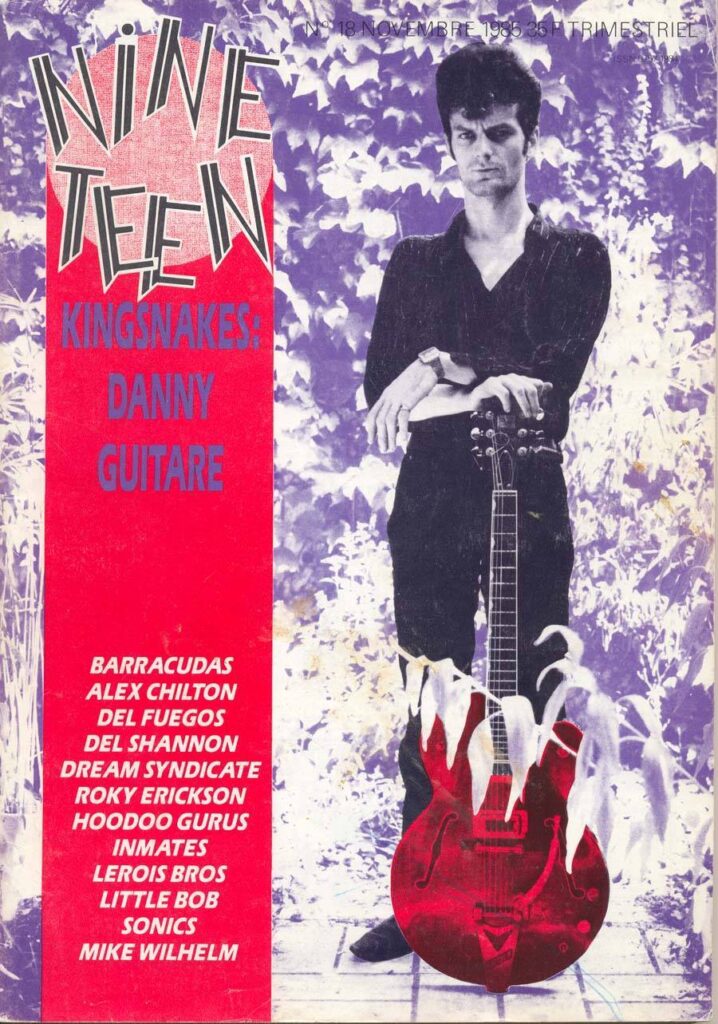 How did those first gigs looked like?
Well that band was rock n roll! We weren't punks, although we would tear down the dressing rooms, really got excited, drunk and used to wrestle. One guy would throw another guy into the mirror. We burnt everything. The guy from the club would say: you'll never play here again, but two months later he would call us again. (laughs) The last song of the set and we would all used to jump on Danny's drum set, with our guitars and while trying to play he was punching us and stabbing us with his drum sticks. So, everybody would be -oh, what a good fucking show!
What were Kingsnakes like in that period?
Danny [Mihm] would say: "When you are on the stage – that's a show. You are not coming to see the people, but the people are here to see you. So even if they don't know who you are, you're gonna make sure, when you walk in that door, that they know – you are the band. You are gonna do that with your clothes and your attitude! That's showbusiness."
I remember there was this gig with Dead Kennedys in Mabuhay Gardens in San Francisco, that was the right place for punk bands in those days. I remember all those punks spitting at each other and at one point they looked at us, all dressed up, and we all made faces like: "Don't you fucking think about spitting on me boy, or I'm gonna kick a shit out of you!" (laughing) So even the audience that was there to see the Dead Kennedys but nobody tried to spit on us. They knew that my guitarist and bass player would jump and kick the shit out of you!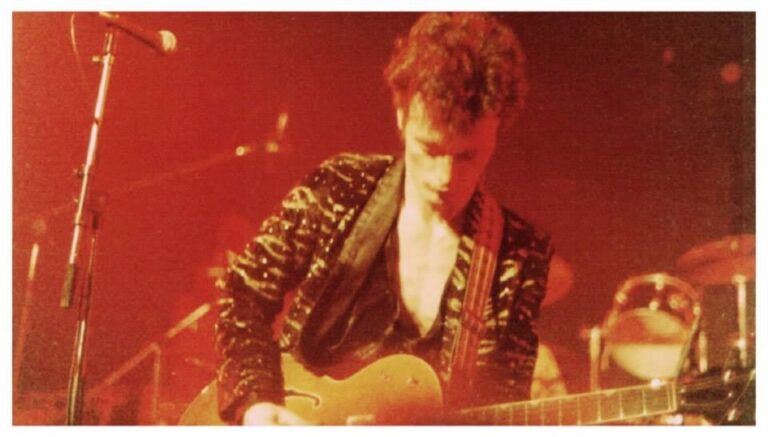 After playing good venues and touring USA, what happened next? When were recorded first singles and debut album?
In 1981 we first recorded 4 tracks and only one was released ('She's Not Nice') on a compilation for a label called War Bride Records. There were twelve bands with one song a piece. It was called 'Rising Stars of San Francisco'. Nothing really happened. After that in 1981 I was back in France, because I was drafted into French army. So, I brought my band into Europe. I mean San Francisco in the beginning was great but after some time there were too many bands. Scene was dying and San Francisco is only one million people. If you wanted to make it in those days you would go to LA, New York or Europe. Or you would make a tour in Japan. (laughs) After couple of weeks in Europe I came back, got the band to Geneva, we did a few fantastic gigs. But not much happened. I felt like it was going to be the end of the band. But in 1983 I went to New Rose Records in Paris. We got together again and recorded some new tracks in London. That's how 'How Tuff' happened.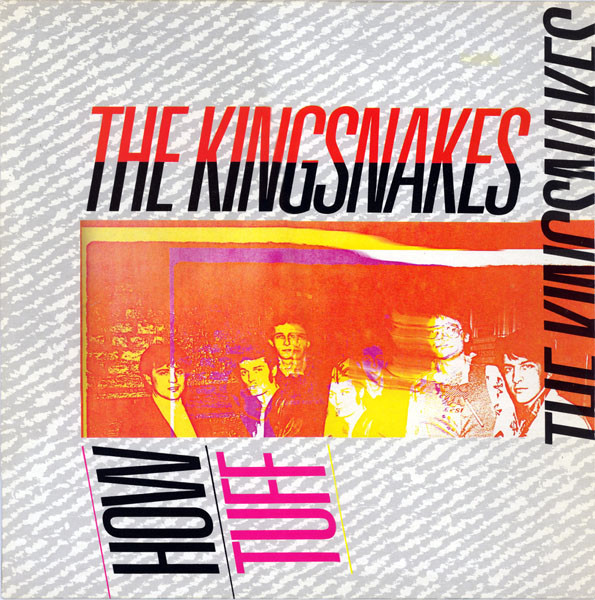 That album was recorded with two different guitarists, because James Farrell left the band and was replaced by Michel Aguet, who was also from France. So, there were four old tracks with James and three new tracks with Michel. We did a tour in 1984 in France and Spain.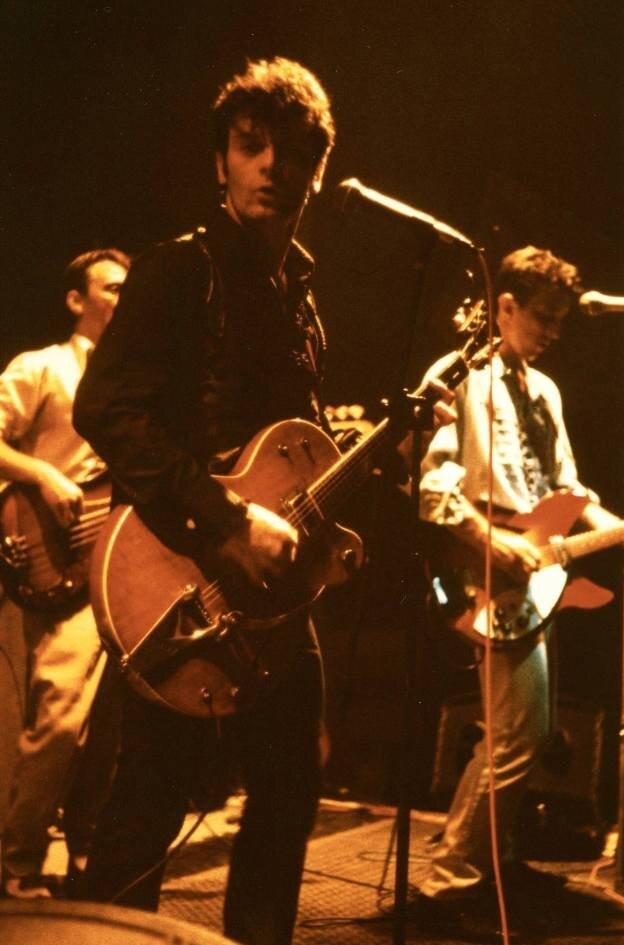 So how it came to collaboration with now legendary Manu Chao and his band Hot Pants?
We flew back to the USA in 1985 just to record our second album 'Roundtrip Ticket'. After that there was going to be a tour but the agent was a little bit dodge and Danny wanted some guarantees that after the tour, he would have enough for the roundtrip ticket and go to USA.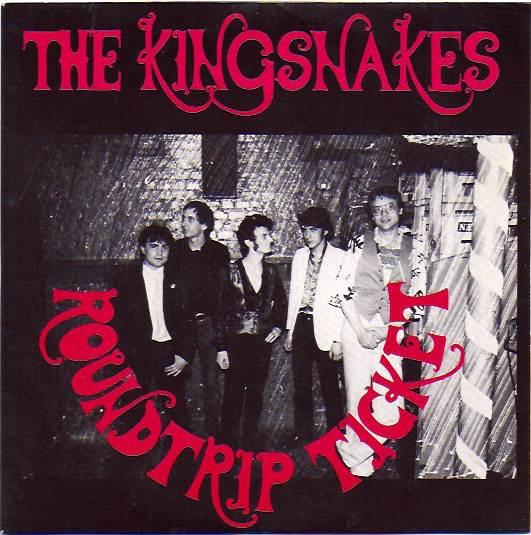 As the agent didn't have it, Danny left the band. That's when Manu Chao, from the Hot Pants, who was a big fan of the Kingsnakes said: "Well if you want, we can become new Kingsnakes for you and we're gonna do that tour." Danny was OK with it. Record company was OK with it. So that's how I ended up with Hot Pants who became The Kingsnakes.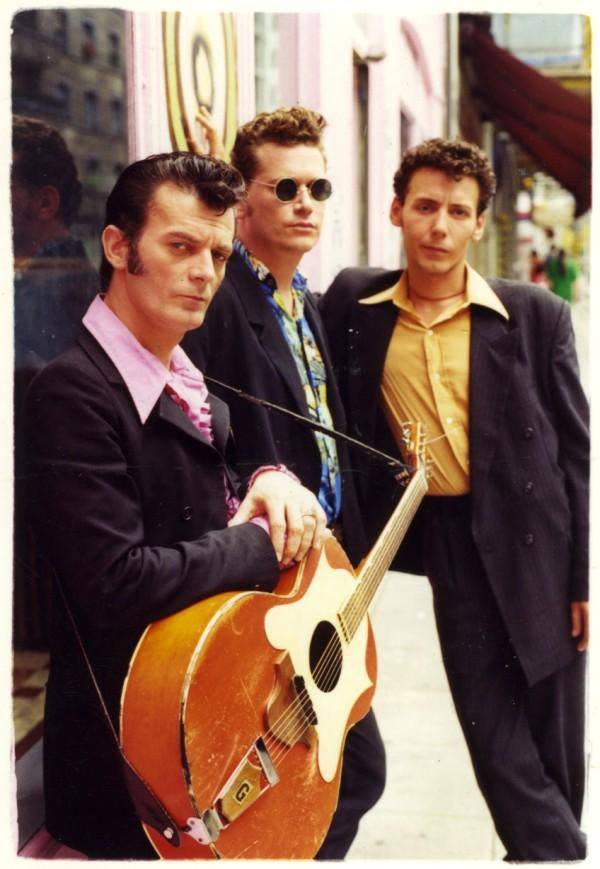 How was that tour?
Well initially Kingsnakes were 50s and 60s rock n roll. On that European tour there were some Kingsnakes but also some Flamin' Groovies fans as well. But with Hot Pants we sounded more punkish and the songs were much faster. Hot Pants didn't have the same dress style as the Kingsnakes. You know old Kingsnakes looked more glamourous. We toured France and Spain, but also did shows in Amsterdam, London and Geneva. Biggest gig we did was in 1986 in Barcelona in front of a hundred thousand people, supporting Graham Parker and The Rumour. That was a three-day festival. That night was also Wilson Pickett.
How did the album 'More' happen in 1988/1989? You had good singles 'More' and 'Good Push'? What happened with the band?
We had three guitar players and three song writers – me, Manu Chao and Pascal Borne, who is dead now unfortunately. Pascal was more 60s, I was more 50s and Manu Chao was more rhythm. It was very entertaining for the people. But Manu Chao was also playing in three bands at the moment – Hot Pants, Los Carayos and the Kingsnakes. He also had his project Manu Negra and obviously when it became very big, very quickly he couldn't do both. We recorded the album with Santiago Casariego on drums but for the promotional tour we got Danny Mihm. I must say that Danny is my most favorite drummer of all time.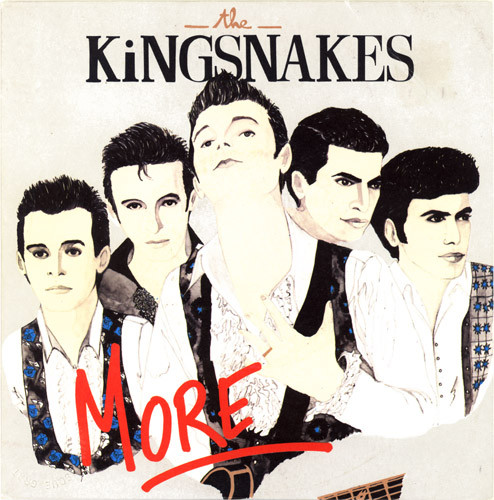 So, you had new album on EMI, successful tour with sold-out venues. How did that end?
Well at that point we had a fan base in France. We were on the radio and TV. EMI did the promo. Danny loved playing with me again. But he didn't like the album. To be honest I didn't like the album neither. I liked the songs but didn't like the production of it. First two albums we did with him were much better and we didn't have any money, comparing to the budget we had while recording 'More'. Producer and record company fucked up the sound. Record cover is horrible as well. But having you on EMI, you have now two more roadies, stage manager, sound man, sound guy, some other guys also and you come to the situation that you have to play for a certain amount of money. So many promoters said: sorry we cannot afford it. So, we played less. But when band doesn't play – they are arguing more. Because all we have in common is music. You can hate each other in a truck or a van, but once you get on that stage – you forgive and forget everything. Because you don't do that for the money.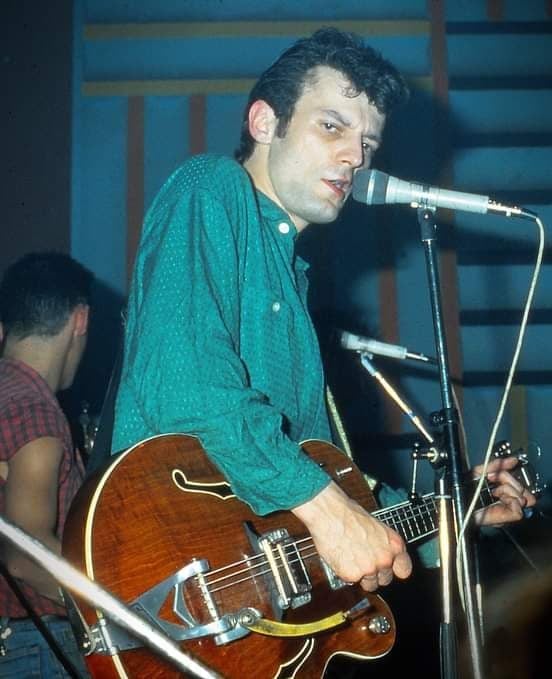 What are your thoughts now about that album?
Afterwards, when I started my own label, I re-recorded song 'Good Push' with different musicians in order to produce it more live, as it should be. Song 'More' that typically isn't our song, we wrote while we were about to go to Brazil. We were rehearsing and started jamming and the song came up. I started shouted drunk 'More!' and the producer liked it. That became album title. But the drums were all sampled. It sounds very mechanic.
After some time of living in France and Switzerland you moved to London?
I played and toured with different people. I went to Geneva again for year and a half. And then I went to London. There I started busking. I didn't want to do any other job because I'm a musician. Quickly I got my first gigs. I played in Marathon kebab shop for 12 years, every night.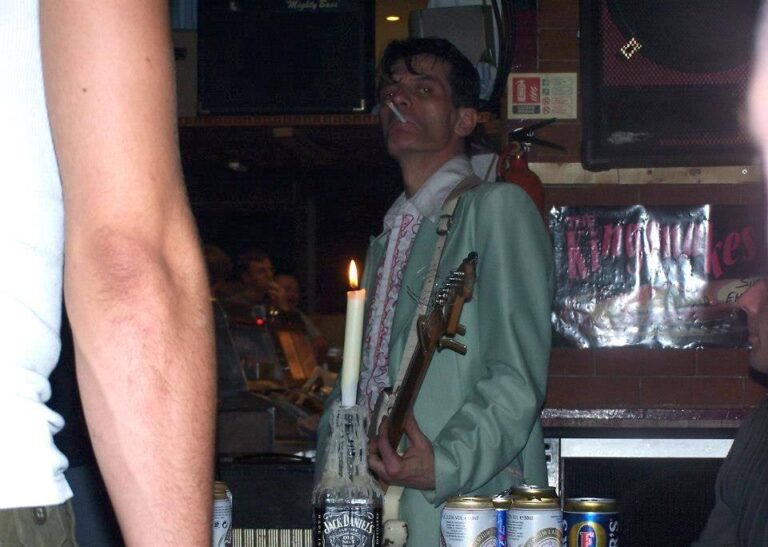 Kingsnakes (Daniel Jeanrenaud, Danny Mihm, James Ferrell with Chris Wilson) toured in the 90s. What happened to the band afterward?
We played our last gig at Olympia in Paris in 1998, supporting Screamin' Jay Hawkins. He was so funny. He was also scared of flying!
Many famous musicians enjoy seeing you perform and come to your shows. You played with many legends. What are your memories about them?
My biggest compliment was when Chuck Berry came to me backstage, when I was twenty years old approved my playing, gave me a smile and the thumbs up. After that I was thinking "Who are you to criticize me, Chuck Berry likes me. Plus – he doesn't like anyone!" (laughing) One time his string broke, while playing on stage. So, the roadie gave him my guitar and he played 'Nadine' on it. After that he gave me back my guitar and told me that I can name it Nadine now. Screamin' Jay Hawkins was a funny guy, made us laugh in the backstage. He was an eccentric, but what a genius and what a nice guy. Once Robert Plant came to a gig, we talked and I didn't recognize him (laughs).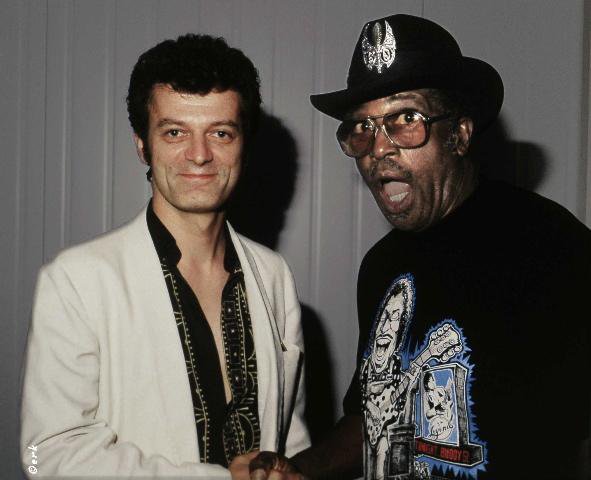 You recorded many songs, released albums with Kingsnakes and solo. I was wondering about 'Georgette' (Kingsnakes hit released in 1993). Who was she?
She is an imaginary girl. The story of Georgette started when I lived in Paris. I met this African guy from Gambia and he stayed in my apartment for a week, because he hasn't got a place to stay. His name was George. (laughs) We were smoking joints and I said to him: "Hey Goergette gimme some of that joint!" Then after album 'More', Danny [Mihm] came back to the band ,we were rehearsing the songs and I came up with that guitar riff. Somehow the chorus came to my mind.
So, what are your plans for 2021?
Well I expect two albums to come out. First is my second solo album 'Rock n Roll Tzar' and second is Kingsnakes 'Live at San Francisco' from 1981 supporting Robert Gordon.
How are you spending these pandemic days?
Well I watch TV more than I ever had. I also wash my hands more than I ever had. (laughs) You know, I used to play every day on the trains, busking like 4 to 5 hours a day. That was for years, since I came to London in 1997. And all of a sudden – I stopped. So, I don't play as much as I used to, but once in a while I pick up my guitar and play. I also have my students and teach guitar online.
To conclude, what are your thoughts about nowadays rock n roll at the moment?
I'm so used to play in front of people all the time. Especially in extreme conditions. When people want to fight me or to fuck me. They used to put cocaine in my nose while singing. (laughs) I got a lot of musician friends. Some of them famous, some not so or not famous at all. But in a way it puts everybody on the same level. Except for the money, that's the only difference. But who wants to play a show, especially rock n roll, when everybody is wearing masks?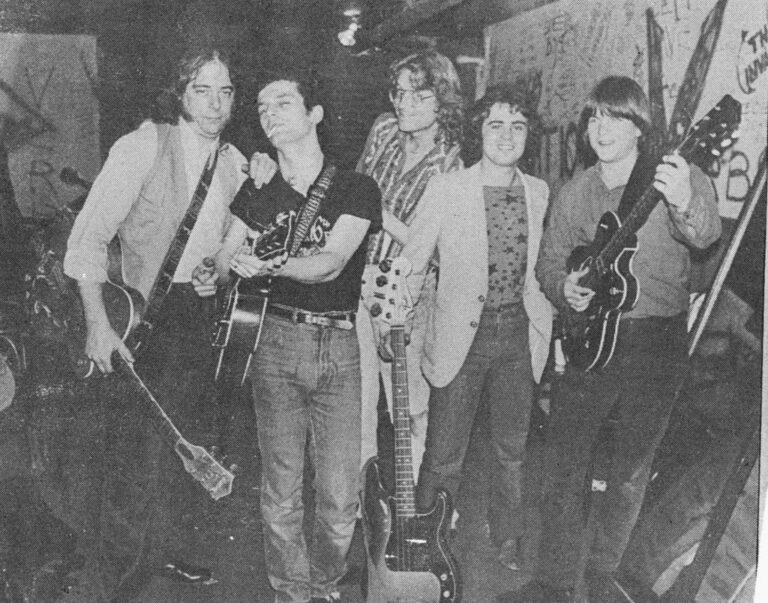 Daniel, thank you very much for this picturesque conversation. It was a pleasure going through some rock n roll history with you.
Thank you! Daniel Jeanrenaud
It's Psychedelic Baby 18-01-2021